I have been asked this by clients so many times that today I feel I need to set the record straight. Selling your home is not a simple task. There is a lot that goes into it, not to mention the huge liabilities that you encounter.
Take a look at this…

Now, if you really want to see what a Realtor's responsibilities are to the client is here are the majority of them: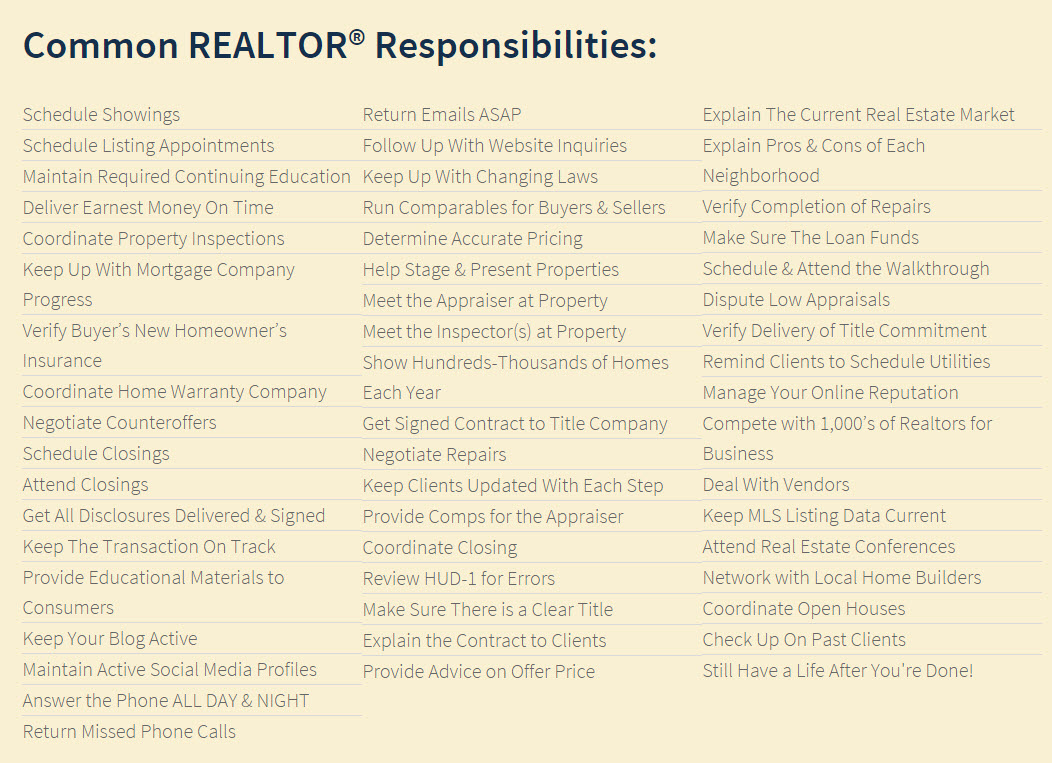 So the next time you ask yourself the question, look over this list and ask yourself if you are prepared to assume these responsibilities. If you feel that you need a Realtor, give us a call and we can discuss all the advantages of hiring us as your professional Realtor.